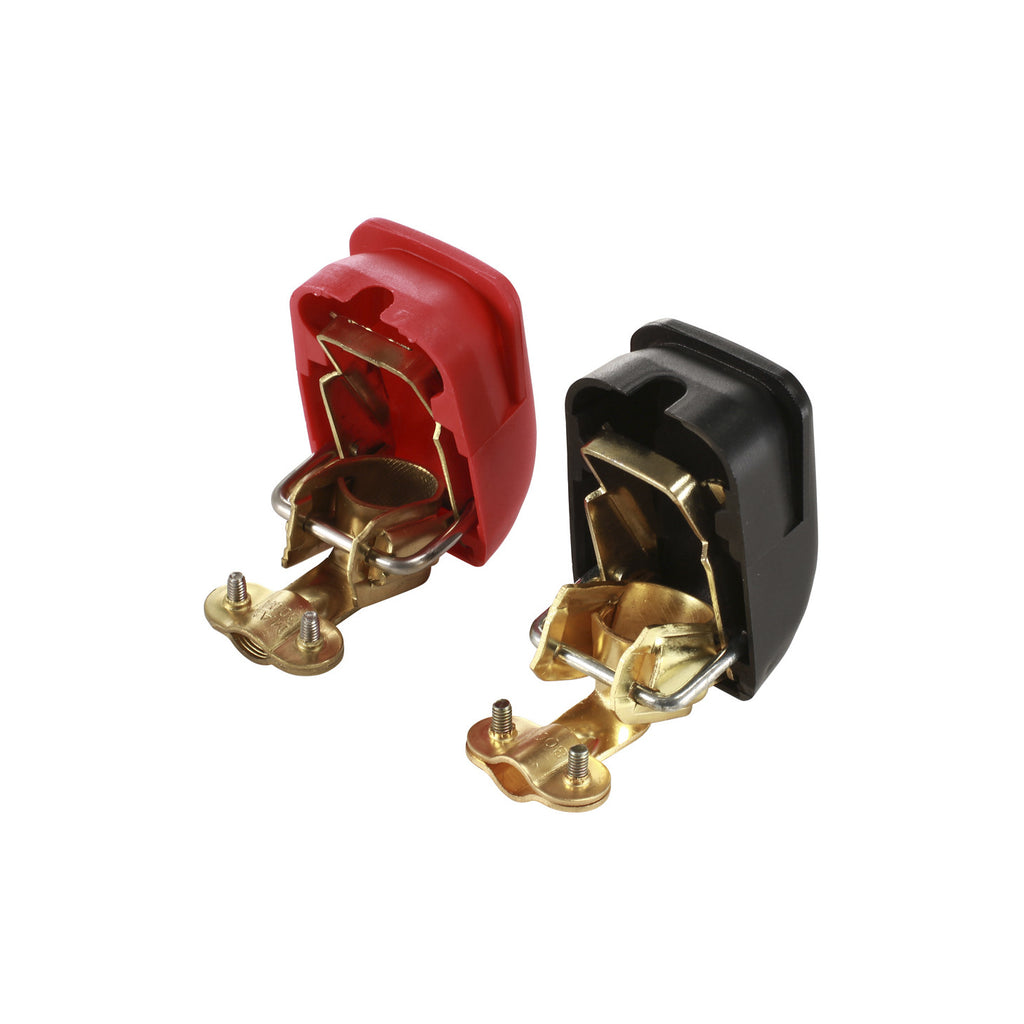 OJOP - The Original Quick Release Battery Connector
This is this is the original, patented, high quality OJOP Quick Power Battery Connector from Sweden that enables you to easily and quickly disconnect and remove your battery. Once installed, no tools are needed when connecting or disconnecting traditional terminals. The Plastic cover eliminates the risk of electric shock. There are so many uses and benefits to this product. This is a great option for batteries that are located in tight spaces which makes installation difficult. 
Daimler, Unimog and Volvo Military vehicles all use this battery connector. It can also serve as a safe and reliable master switch and is designed to accommodate jump leads when connected to the battery. These are also perfect for use with batteries connected to solar chargers, accessory batteries for travel and overlanding, as well as boats where the battery may need to be removed when not in use.
 Designed and manufactured in Sweden.
---